Storm damage, wind damage, hail damage, tornado damage or hurricane damage?
Crosscom specializes in fast restoration and insurance claims.
Crosscom Property Restoration also works with Crosscom Public Adjuster on your behalf!

Years of Experience with Home Insurance Claims
Over 15 years of storm damage work and experience with all brands of insurance

We are recognized by every major insurance carrier
We know what to look for and what to ask for, we are never intimidated, and we work on your behalf

We are responsive and proudly build with high quality workmanship

We do everything we can to build great relationships with every homeowner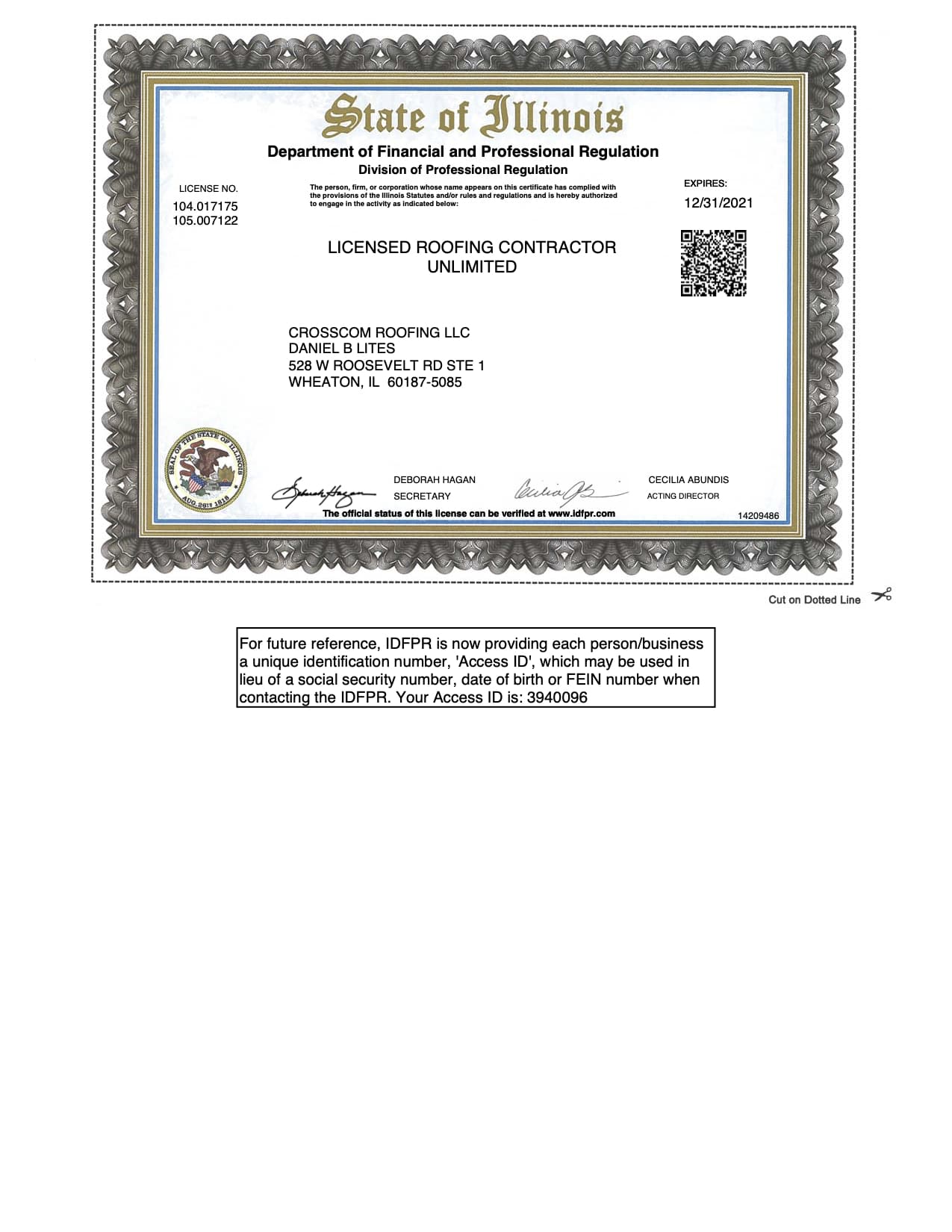 Serving the Chicagoland Area
A portion of our earnings help support:


If you're a Chicago area homeowner who needs your home repaired after a storm or any other catastrophe, contact Crosscom right away. We are completely confident that you will be more than satisfied with our work. Referrals drive our business – Customers love us!
At Crosscom, we have many years of experience in negotiating with Chicago area insurance adjusters. When you compare us with other general construction companies who do similar repair work, you'll discover:
Other companies lack the experience to look for more subtle damage.
Other companies don't have the personal relationships with insurance adjusters that we do.
Other companies don't know what to ask for from insurance adjusters.
Other companies lack the confidence to push back when the adjusters are plain wrong.
We handle your insurance claim from start to finish, expediting the claim and advocating for you during the claim process. At Crosscom, we will:
Handle all the permits and insurance required for your restoration
Respond to your request quickly – in most cases, we will be on your repair within 24 hours
Use the best materials for your repairs to make your home "good as new"
Work with your insurance adjuster to coordinate mutual inspections
We Do It Right the First Time
All too often, Crosscom has come in behind another company and had to correct issues left undone. Compared with other contractors who are "generalists," we specialize in Chicago area home repairs that result from storm damage. That means we have far more experience in this type of work and we are very used to working with insurance companies to get the most for your home.
Why contact a contractor who specializes in home remodeling or general contracting work when you could contact a company who specializes in insurance claims? Don't have the same storm damage repair done twice; contact Crosscom the first time.
For Most Storm Related Damage, You Won't Pay; Your Insurance Will Cover The Damage
When you need roof hail damage repair, siding hail damage repair, wind damage repair, or some other type of repair to your home, you shouldn't have to foot the bill when you are insured. In the vast majority of cases, your insurance company will be paying for the repairs. We work within the customary rates paid by the insurance companies, but at the end of the day, we still work for you, not for them. All estimates are done in advance, all details of payment are resolved before the work starts. No surprises!
When We Say "Integrity," We Mean It
Plenty of contractors will tell you that they pride themselves on their integrity and values. Unfortunately, their idea of "values" means that they "value" getting a job done quickly or they "value" the paycheck they get from your insurance company payment.
Did you know that when it comes to hail damage repair, wind damage repair, and other types of storm repair, virtually all insurance companies will pay the same price? When these contractors with "integrity" find out that they'll be paid the same whether they do a quick, mediocre job or a detailed, high-quality job, they're more than happy to cut corners and just get the job over with as quickly as possible.
We're more interested in doing a good job than a fast job. At Crosscom, we hold ourselves to the highest standards of quality and integrity, meaning that:
We value healthy, long-term relationships with our clients and their insurance companies
We'll do it right the first time, without cutting corners
We're responsive and never leave you wondering where we are
We're licensed, insured, and bonded
We're in good standing with the Better Business Bureau
Damage to roof shingles from a hail storm.
Most hail damage is not even this noticeable, however, even the slightest dents to your siding will become more pronounced as time goes by and the siding oxidizes further.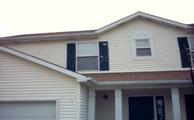 Even slight damage to roof shingles will cause your roof to fail over time.  You should have your house inspected is as soon as possible after a hailstorm.